Best Smart Cameras for Your Home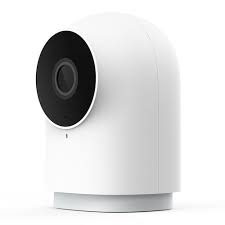 Best Smart Cameras for Your Home
What's home if there's no peace of mind associated with it? If you are away from home and a worry about that pet back home, or your kids left alone at home nags you? Or if you are more concerned about some random burglar breaking into your house and taking away the valuables? Then it's about time you find a solution for this constant worry.
Even though in the recent years, the number of robberies and burglaries reported has significantly decreased, but that hasn't changed the fact that our busy schedules have made us even more concerned about the safety of our homes and valuables.
Newer methods of home safety and remote monitoring are being introduced in order to pacify home owners from the constant worry about their homes. From smart home monitoring systems to advanced door lock and doorbell systems, there are countless new ways which ensure a fool proof security system and not only helps us monitor our homes remotely but notifies in case of any suspicious activities.
The new smart security systems including close circuit monitoring cameras, motion sensors, door bells, keyless entry systems and door locks are all now enabled to connect wirelessly to our smart phones giving us real time notifications as well as audio and video input. These wireless smart security systems add the much needed reinforcement to our home security allowing us to remotely monitor our homes through our hand held devices.