King of Kings Lower Back Brace
Sixth Place 2019
Back Brace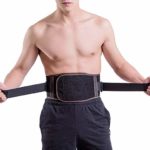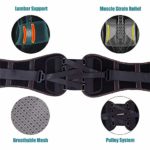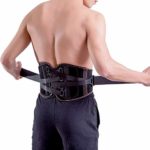 PROS:
Lumbar support
Focus on protection of l4, l5 and s1.
Muscle strain relief
Pulley system
Natural movement allowance
CONS:
Some people have complained about the quality problem with sewing.
Velcro
Synopsis:
Next lower back brace on our list is a heavy duty, specially designed for people who work out. This provides you with a lumbar support and that with a dual compression system. The belt also has a pulley system and work for relieving you out of muscle strain. Though Velcro has never been good for people who work out since it comes out when you are doing exercises that requires bending position.