Top 10 Fitness and Activity Trackers for Health Enthusiasts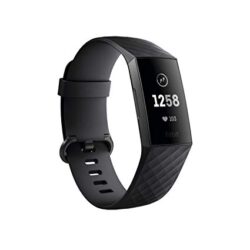 Best Fitness and Activity Trackers for Health Enthusiasts
Do you want a longer, healthier and more active life span? Are you usually stressed and looking for something that could help boosting your mood? Is your sex life boring and exhaustive? There's only one answer to all these questions: Staying Fit.
Generally, people believe fitness is all about strenuous workouts and healthy weight, but there's a lot more to it. A fit and active lifestyle not only includes a daily workout, be it an hour at the gym or brisk walking/jogging around the neighborhood, but also encompasses a balanced diet, sufficient sleep, and a consistent routine.
You cannot be sleeping in on time, hitting the gym and maintaining a strictly balanced diet on weekdays, and partying nuts over the weekends consuming alcohol & junk, skipping exercise and ignoring your sleep routine. Of course there can be cheat days but a scheduled cheat day, like a definitive going off the leash over the weekends can be quite detrimental to your fitness regime.
Regardless of age, gender, BMI or body type, fitness is crucial to a healthier and long lifespan for everyone. It not only improves the quality of life but also reduces risks of injuries, increases the lifespan, enhances productivity, boosts your confidence, manages stress levels, and promotes a positive attitude towards life.
In order to maintain an active and healthy lifestyle, the best approach is to set personal goals on a daily basis. Start with your hydration, sleep and exercise goals. You could commence by setting a goal of consuming at least 6 glasses of water daily, getting at least 7 hours of sound sleep, minimizing your daily calorie count by 25% and exercising or walking, or indulging in any other physical activity for at least 30 minutes. If all these goals are too much for starters, choose one and start practicing it daily and observing your track record. Add another goal to it and stick to it for another week and continue this way until you start reaching all your fitness goals.
If you are already wondering how you will really track your fitness goals, we have got the solution and that is fitness trackers.