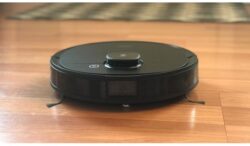 Best Selling Robot Vacuums for 2020
Until a few years ago, house cleaning was still a frustrating job with traditional mops and brooms. Conventional vacuum cleaners were no less of a hassle as they required you to manually drag a bulky wheeled canister along the floor with an ugly plastic hose to clean the dirt and debris from your home. No matter how much of an effort you may put, there were always specks of dirt and debris in the nooks and corners of the house and around the furniture.
Robot Vacuums seemed like a far-fetched solution to the misery of every house owner and were no more than just a 21st century joke. Even after Robovacs were first introduced, they were considered more of a wealthy household luxury than a much needed domestic necessity.
With the evolution of smart technology, countless devices that seemed like a dream until a few years ago became a household name. Now, many traditionally manual chores have been taken up by sophisticated devices that not only reduce the manual labor but also get the work done in lesser time with greater competence.
Robot Vacuums are a prime example of modern technology replacing tough labor. Robovacs have evolved dramatically over the years and have become extremely important to the modern households\. With the latest self-emptying features and smart navigation, Robovacs now offer detailed cleaning and customized cleaning schedules that suit the needs of a modern household.
If you simply cold search Robot Vacuum cleaners on Amazon, you will be surprised to see the number of results. Now you have tons of budget-friendly and high end options to choose from each offering distinct features that will not only cut down the hassles of house cleaning for you but will also help you maintain a spick and span house even while you are away.