Aurorae Synergy 5 mm Thick Yoga Mat; with integrated Microfiber Towel
Sixth Place 2017
Yoga Mat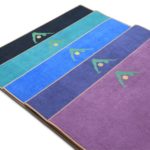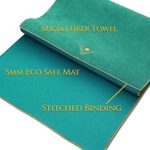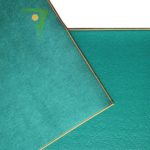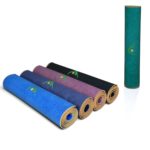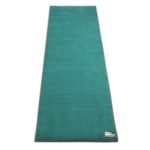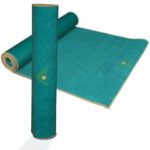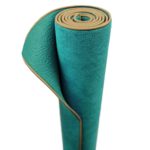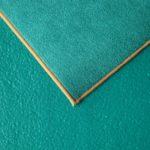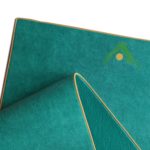 PROS:
High Quality
Safe Product to use
Affordable
Lightweight
Easy to roll
CONS:
Odor
Requires constant cleaning
Standard size for (non- tall people)
Wear and tears easily
Synopsis:
Coming in at #6, Aurorae Synergy 5mm, is built for those Hot yoga classes. It is designed for slip-free exercising. It doesn't slip, doesn't bunch up, and works even when sweating heavily. A towel isn't needed when using this product since it's is a 2 in 1 mat, which allows you not have to pay for each piece separately. This product provided just enough padding the protect your knees and joints with effecting performance.The downfall with this product is it has a unique smell that will need to be aired out before it is used. We have found this products design as well as others to be thick making it a little challenging to balance. It takes a while to dry after washing. After washing several times after a while, this product will show wear and tear. Overall this product is a bit on the pricey side, but if you have a few extra bucks  I will not be mad at you if you purchased this mat!