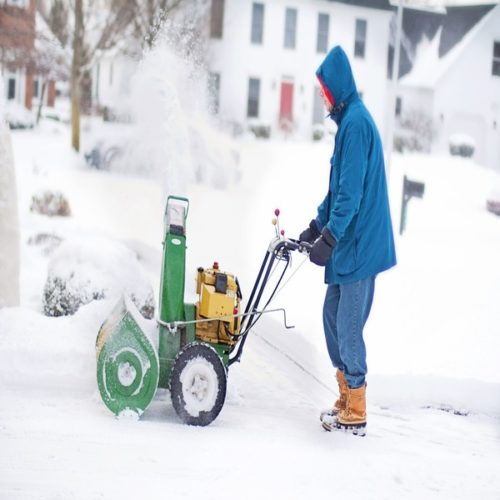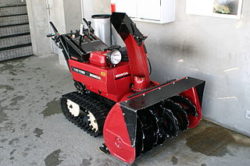 Snow Blowers

Snow blowers come in for different styles:
Electric:
Clears light snow from walkways and driveways. These machines are normally light in weight. These machines are very good at reaching spaces gas-powered snowblowers can not.
Single-Stage:
Only scoop the snow up once. We do not suggest using this machine on gravel surface due to the fact it is so close to the ground. They are normally 19-22 inches wide. Not recommended for heavy snow storms.
Two-Stage:
Only scoop the snow up twice. The snow is picked up and then pushed out a wide chute. Is not very close to the ground so it doesn't pick up gravel very easily. So this machine can be used on gravel and cement. We recommend this machine for those who experience deep snow.
Three-Stage:
Scoops the snow up three times. Two metal blades scoop up the snow and ice. The snow is then chopped up into pieces and then launched out the chute.