Fitbit Blaze Smart Fitness Tracker Watch, Black, Silver, Large
Third Place 2017
Fitness Tracker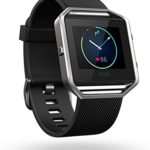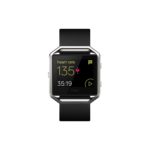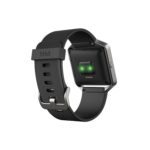 PROS:
High Quality
Nice Design
Tracks workout automatically
CONS:
Must remove watch frame to charge
Synopsis:
Fit bit blaze smart fitness has it benefits being technically inclined it allows you to synch the device via Bluetooth to pretty much any IOS device, and its water resistant. It continually tracks your heart rate, your steps, stairs climbed, calories burned, active minutes, miles, exercise, and sleep. It seamlessly works with the FitBit app, which can also help you keep track of your calories consumed, water intake, and weight using various apps. However, its doesn't have GPS, and we found issues with having to remove watch frame to charge regularly. We feel this product matches up to its price and many consumer really love this product based on their individuals needs.