Fourth Place 2021
Chromebook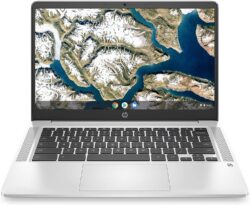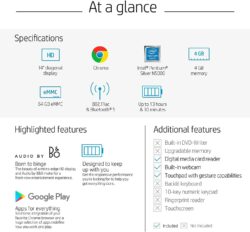 PROS:
Excellent keyboard, trackpad
Crisp, vivid screen
CONS:
Slower than some rivals
Average battery life
Synopsis:
HP Chrome Book is the perfect example of the best Chrome Books balancing between a bargain price and efficient use of Chrome OS. The 14 inch Chrome Book is more compact and looks slightly better compared to different consoles available in the market. The option can prove to be a great choice once made for its lightweight and long lasting effort. Unlike some other Chrome Books, this one comes with plenty of ports making it brilliantly versatile for the price and graphics offered.