iRulu BL20 Video Projector, 2600 Lumens Home Cinema 5.0 Inch LCD TFT Display 1080P HD 3D (Black)
Second Place 2017
Video Projector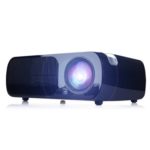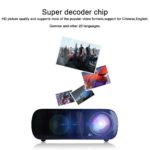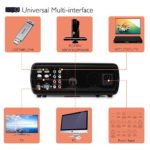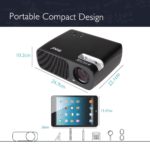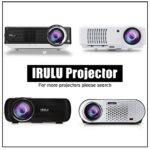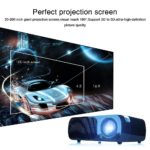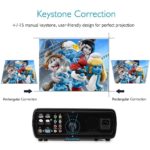 PROS:
Affordable
Good Quality Picture
Accepts various inputs
Easy Operation
Size&Portability
COMPATIBILITY & CONNECTIVITY
Synopsis:
Coming in second is the Irulu BL20 Home Cinema video projector another great machine. It provides you with a large cinema experience like you are in a movie theater. The price is affordable a couple dollars more then our #1 pick.This high-quality product is great, it carries all the qualities and features 2xUSB, 2xHDMI, TV or DTV, AV, YPBPR, VGA,  andAudio input that allows you to connect to many devices. Picture quality is clear, definitely another great projector to purchase. Many people seem to love it as much as we do.  Definitely, a product great to use!