Stamina 5325 Magnetic Upright Exercise Bike
Seventh Place 2017
Exercise Bike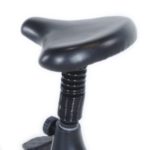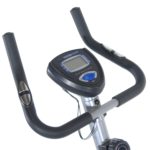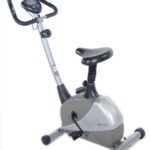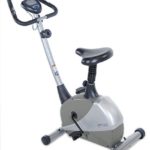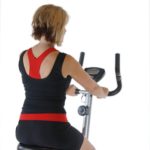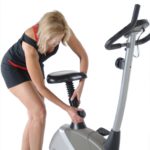 PROS:
High Quality
Safe Product to use
Easy to assemble
Solid and sturdy
Durable
CONS:
Cannot track speed and distance at the same time
No storage space
Handle bars do not adjust
Connecting the tension cable can be hard
Synopsis:
Coming in at Seventh place is the Stamina 5325 Magnetic Upright bike. This a nice bike to start with as a beginner, but after a while, you would want to upgrade. This product comes with the basics its battery-powered screen has a place for your pulse, calories burned, time, miles, and speed. This bike is quiet enough to sit and watch tv while riding and you can hear just about anything just fine. You get what you pay for with this product. We have found this product to be a hit and miss it was very noisy, very challenging to assemble. We recommend this product based on its warranty, their customer service replacement part division, and it is budget friendly.