Super India Store Acupressure Mat
Tenth Place 2019
Acupressure Mat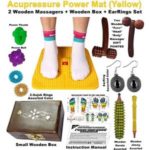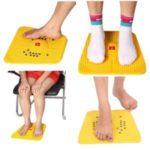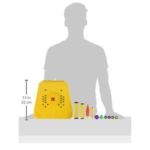 PROS:
Different items for different parts of body.
CONS:
Some customers have complained of missing magnets and in some cases all free item and items shown in pic are missing.
Damaged deliveries.
Synopsis:
Last on our list may sound very good deal to you as it contain 11 items each designed for a different purpose and different part of body but that not what you actually get. Most customers have complained the products delivered to them are either damaged or incomplete. Most of the people didn't get any instruction manual or free item. Hence it's still a good product if you can manage to get one from the store rather than online shopping.