Acoustic Audio HT-55 5.1 Home Theater Speaker System (White, 5)
Ninth Place 2017
Home Theater Surround Sound Systems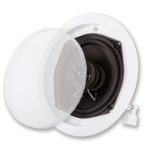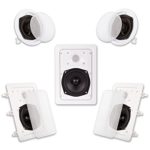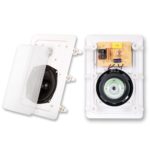 PROS:
Nicely designed and finished
Excellent value for money
Great sound
Easily connects to TV
Synopsis:
The Acoustic Audio HT-55 5.1 Home Theater is easy to install, affordable price, medium quality, the sound is good depending on the occasion but it has a few mishaps it comes with no subwoofer so you will need to purchase a subwoofer separately. These home speakers need a receiver to power them. Some have had a good experience with this product but many have not. This product is more for someone with some kind of home theater installation experience that often do wiring with home theater systems!