A&D Medical Blood Pressure Monitor
Fifth Place 2019
Blood Pressure Monitor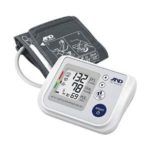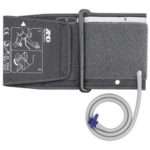 PROS:
Detects irregular heartbeats
Cuff is universal and fit patients of all sizes
Large memory
CONS:
Too much sensitivity sometimes give irregular reading when making movements while machine is being used
Complaints of irregular reading
Not good for beginners
Expensive
Synopsis:
Though the device can detect irregular heartbeats but sometimes it sensitivity can cause irregular results if you are moving while using it. Hence it's not good for beginners and that is why it is on number 5. Apart from that the cuff is good for all patients and it does come with a good memory as well. But if you are looking for a good device in budget than this may not be for you as it has a price of $67.46 with these features.