Greater Goods Blood Pressure Monitor
Fourth Place 2019
Blood Pressure Monitor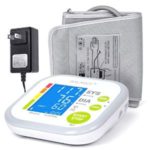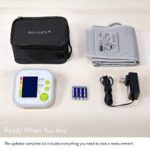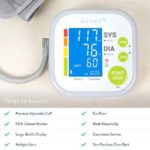 PROS:
Not expensive at all.
Almost accurate.
Can be powered with both A/C and D/C.
CONS:
Fragile tube.
Universal size is not good for skinny people.
Changing battery causes loss of memory.
Synopsis:
The device comes 4th on our list. It can be powered by both AC & DC. It has a one-size-fit-all cuff that is good for nearly every size of person, but if you are too skinny than that's another case. It comes with a storage kit, wall plug and batteries as well. It has some special features such as it can tell you about irregular heartbeats and hypertension indicator is there to tell you if the reading something to be worried about. All of this comes a very good pricing of $33.85.