Kharma Khare Hybrid Bliss Non Slip Eco-Friendly Yoga Mat – 5 Mm
Tenth Place 2017
Yoga Mat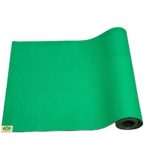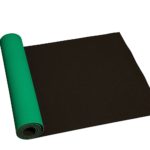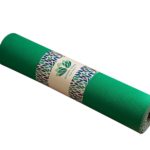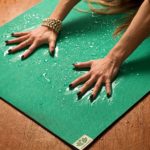 PROS:
Decent Quality
Safe Product to use
Easy to Clean
Easy to Roll
CONS:
Not good under sunlight
Strong Chemical Smell
Needs frequent washing
Wear and tears easily
Heavy to Carry
Synopsis:
Kharma Khare hybrid is a very comfortable yoga mat, made partly from recycled materials, that absorbs moisture and retains its non-slip texture, which means no towel needed. However, it is not durable, the black side sheds, the color side is slippery and the mat is quite heavy. This mat has not been found in our experience with it to be a long lasting product as it is described. Though it is a decent product for its price, it doesn't add up with the constant defectiveness and damage of product when received. This company answers pretty quickly with their great customer service and very nice return policy/program. I would recommend this product for certain individuals.