Lenovo IdeaPad Duet Chromebook
Second Place 2021
Chromebook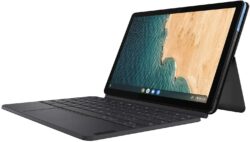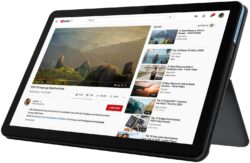 PROS:
Lightweight and portable
Long battery life
Very affordable
CONS:
Tiny keyboard and finicky trackpad
key trackpad
Charger and headphones share a single port
Synopsis:
This is a ultra portable 2-in-1 Chromebook which comes with a plug and play detachable keyboard ensuring speed and stability, you can take this Chrome Book anywhere with you. The ultra sleek design and lightweight Chrome Book offers a commendable battery life as well. It's amazingly fast, secure and an easy to use device just in hand for you. If budget is your top priority, these are definitely the deal-breakers. It's everything Chrome Books should have been.