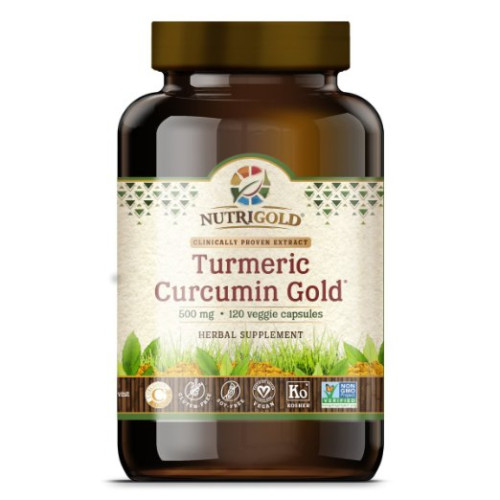 Eighth Place 2017
Turmeric Supplement

PROS:
High Quality
Safe Product to use
Vegetarian
Easy to Swallow
CONS:
Bioperine not included
Cost Per Pill a Bit Pricey
Synopsis:
Coming in at #8, Turmeric Curcumin GOLD, is priced at $45.99 for 120 500mg vegetarian capsules, which contains 95% Curcuminoids in and extract of the antioxidants found in turmeric root, non GMO, Gluten Free, soy free, and kosher capsules. This product is a good quality product with no additives. This product price point vs its quality is just not satisfactory. Though the quality is good we can see that the price per pill has grown 13.4 percent since our 7th place review. Just doesn't make this one of the top runners, which it is why it is rated in 8th place among the other brands of Turmeric. According to consumer rating many have found this product to be pretty good product helping with many muscle issues like inflammation, etc. Unfortunately, a few concerns with cost and the brands limited amount of Piperine standing at only 2.5mg. However, a few peppercorns are an affordable alternative to Bioperine and does the same job. For the price this product is expected to be well accepted.