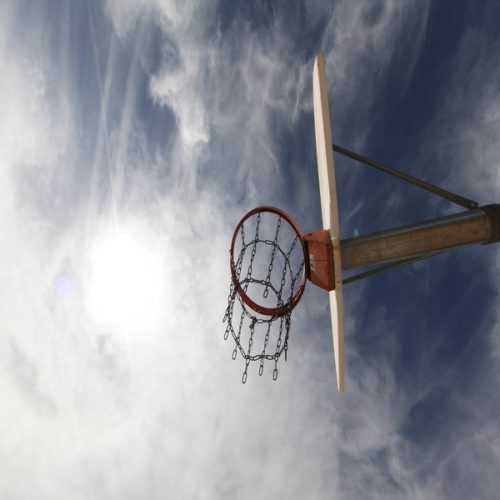 Portable Basketball System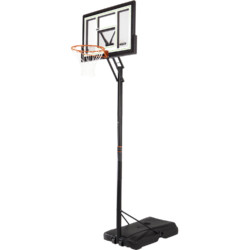 Choosing a basketball hoop depends on your needs, families must first choose between how they would like the hoop to be based (will it be installed into the ground or will it be something portable on wheels). Many families are purchasing the portable basketball systems because of the considerable benefits they offer.
Backboards – are usually made up of one of four materials: plastic, acrylic, polycarbonate or glass.
Molded Plastic – Plastic is the cheapest of them all and has the poorest rebound when you shoot.
Acrylic – Acrylic is better than plastic and has much more durability and a good enough bounce.
Polycarbonate – Although polycarbonate is often categorized with acrylic, it is a different sort of material. Polycarbonate is of better quality than acrylic.
Glass – Glass is of the highest quality of them all. It is the most expensive and is used in professional games like the NBA and some recreational gyms as well as colleges and most high school games. .
In addition to coming in a variety of materials, backboards also vary in shapes and sizes.
Backboard size – For young players just learning to shoot, a 44″ backboard is sufficient. Young teens practicing drives to the basket and a wide range of bank shots will benefit from the rebound space of a 48-50″ backboard while aggressive players will appreciate the large 54-60″ and even regulation-sized 72″ boards.
Height adjustment mechanisms – This feature helps players of all ages and skill to choose the best height level fit for their needs.