Blue Octave Home B52 5.1 Surround Sound Home Entertainment System
Fifth Place 2017
Home Theater Surround Sound Systems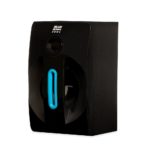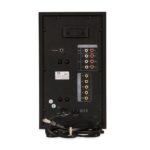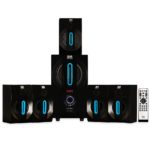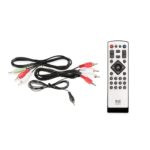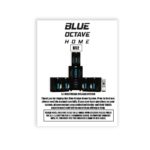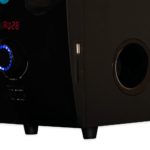 PROS:
High Quality
Decent designed and finished
Excellent value for money
Great sound
CONS:
Defected parts on delivery
non stable
Synopsis:
Blue Octave Home B52 5.1 is a product easy to setup and plays very well. It comes with blue tooth capabilities, sd card, and flash drive mp3 player giving you the opportunity to have many options to play your favorite music. The good thing about this product is that it is magnetically shielded with a computerized design. It has many computer capabilities giving you the option to use plug and play connection. This product also has been reviewed and have been found to fall apart on delivery(subwoofer bottom falls out), not so great design, speakers weren't working, and the Bluetooth interment at time maybe be due to the area. This product price is you get what you pay for with this product.