Crenova XPE470 Mini LED Video Projector Office Projector Outdoor/Indoor Home Projector Support 1080P via USB Drive TV Laptop Game Android Smartphone iPad iPhone for Home Cinema Theater ¨C Black
Ninth Place 2017
Video Projector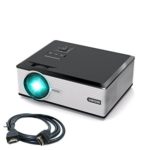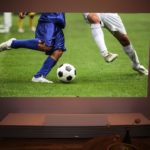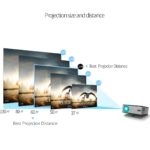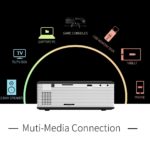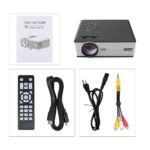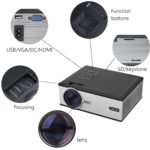 PROS:
Accepts various inputs
Easy Operation
Size&Portability
Lightweight
Price
CONS:
Slightly underpowered at 1200 lumens
Sound Quality
Resolution poor
COMPATIBILITY & CONNECTIVITY
Synopsis:
The Crenova XPE470 Mini LED Video Projector is also pretty good projector. It's small and compact, making it easy to bring along with you to the office and for a at home cinema feel(indoor or outdoor). We feel the price for this projector is very affordable. You get what you pay for with this product. Its easy to use but the sound quality is not so great. We recommend purchasing a external speaker. Though you may need to purchase the cables this projector is equipped with features that allow you to connect to various entertainment devices. The picture quality is ok, but not so good as our #1 projector. It is good in small dark areas. We recommend using this projector for business presentations using file types like PPT, Word, and Excel. Many consumers complained about the picture quality, noisy fan and how the USB is not so great. According, to the consumer rating many people have found a liking in this projector. We recommend this product for children as well as those consumers who are not looking for a advance projector!