Fitbit Charge 2 Heart Rate + Fitness Tracker Wristband, Teal, Large
Fourth Place 2017
Fitness Tracker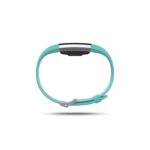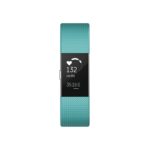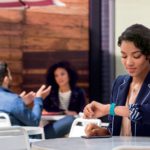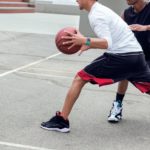 PROS:
High Quality
Nice Design
Tracks heartrate on auto
User Friendly App
CONS:
Non-Waterproof
Heart rate no good for HIT workouts
No built in GPS
Synopsis:
Fitbit Charge 2 we think is a very good product and priced fairly. We have found this Fitbit to be an incredible fitness device, which is often compared to the Apple watch. Everything is streamlined for fitness with the Fitbit, while the apple watch is cluttered and optimized as a "smart watch". Fitbit carries a number of features showing the time, numbers of steps taken and monitors heart rate. It's easy to use for setting up a workout and scrolling through the menus.It is a very simple product that tracks sleep, and gives you an estimate of how well you did during your cardio fitness. We recommend purchasing this product, you will not be upset!