iRobot Roomba 675 RoboVac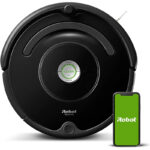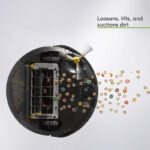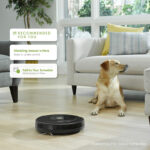 PROS:
Its auto adjust cleaning head automatically adjusts to different surfaces and detects heavily soiled areas
Allows scheduled cleaning and offers personalized cleaning schedules based on your preferences
Smart navigation system allows it to briskly clean around and under all surfaces and special Cliff Detect feature secures it from tumbling down the stairs.
CONS:
Slightly noisier than other options in a similar price range
Forgetful when it comes to returning to its charging dock and doesn't always return to base station after finishing
Leaves minor debris on carpeted floors at times.
Synopsis:
With exceptional cleaning capability, the iRobot Roomba 675 is a budget-friendly robot vacuum that allows scheduled cleanings and automatically adjusts to different types of surfaces. Amazing for houses with pets, the iRobot Roomba is self charging and makes cleaning hassle free with its automated 3 stage cleaning system.
Sorry, we couldn't find any posts. Please try a different search.