Orbit Motion Activated Sprinkler
Winner
Orbit Motion Activated Sprinkler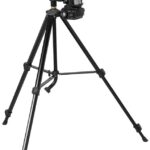 PROS:
Moves easily from place to place
Rock solid construction
More options for spraying distance and height
Can be tailored to specific types of animals
Day/night sensor
CONS:
Cannot connect multiple units
Costs more than the yard enforcer
Might look ugly in your yard
Synopsis:
Doubling as a pest deterrent, the Orbit Motion Activated sprinklers works with a motion sensor which activates sprinkling whenever the sensor detects pests in your landscape. This is a wonderful additional use of the otherwise typical lawn sprinkler. It has an expandable spray zone and has a 30 minute water cycle helping you avoid the hassle of manually programming the sprinkler to water the plants.  It has an intelligent sensing technology which works to conserve both water and energy.
Price: $99.90
Sorry, we couldn't find any posts. Please try a different search.