Phillips Sonicare Essence Toothbrush
Eighth Place 2019
Electric Toothbrush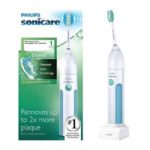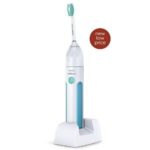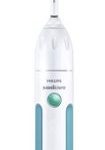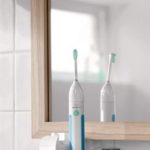 PROS:
Bristles disappear when it's time to change the head.
Can hold charge for two weeks
Deep cleaning
CONS:
Must be charged fully before use
Water seeping into the unit
Synopsis:
Philips sonicare essence come with bristles that can actually clean deep and are designed to make you habitual of electronic brushing before increasing intensity. When the time comes to change the head bristles start disappearing giving you an indication.