Projector, Crenova XPE600 BL20 2600 Lumens Video Projector Home Cinema Theater Projector, Support 1080P HD with 5.0 Inch LCD TFT Display + Free HDMI + 1 Year Warranty – White
Fifth Place 2017
Video Projector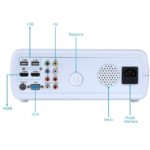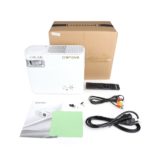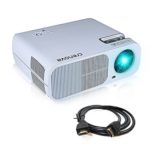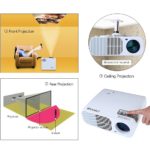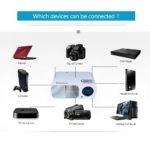 PROS:
Affordable
Good Quality Picture
Accepts various inputs
Easy Operation
Size&Portability
COMPATIBILITY & CONNECTIVITY
Synopsis:
The Lumens projector, Crenova  XPE600 BL20 2600 is a pretty good projector and is high quality. We feel the price for this projector is very affordable. Picture quality is very clear and bright.  The projector comes with different inputs: 2*USB, 2*Hdmi, Tv or DTv, Av, YPBPR, VGA, Audio input (2* RCA terminal, left and right sound channel), Audio out, 2* built-in speakers, connect to Ipads and smartphones. Projection size:32''-200''. Projection distance: 1.2m-3.8m. To connect the XPE600 projector with tablet or smartphone, you will need to use a wireless HDMI adapter. The consumer rating shows many people are happy with this projector. A good product to purchase for everyday use!