Stamina Avari Programmable Magnetic Exercise Rower Machine
Eighth Place 2017
Rowing Machine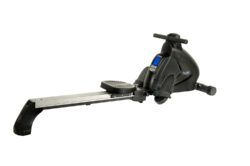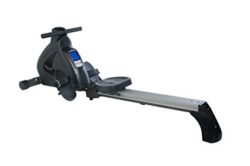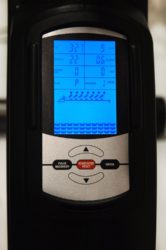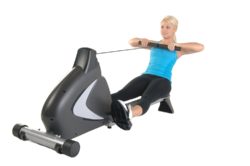 PROS:
High Quality
Safe Product to use
Compact design
Heart rate Monitor
Easy Storage
Adjustable resistance
Easy Assembly
CONS:
Short Warranty
Seat a bit uncomfortable
Synopsis:
Coming in at #8, The Stamina Avari, the price for this rower is a bit pricey most likely will not fit into your budget comparing price vs quality.There are concerns about the seat. The seat is a vital part of any rowing machine because you're going to be sitting on it for long periods of time so it has to be comfortable. This isn't the worse seat we've experienced but is nowhere near as comfortable as others in a similar price range. The seat is a little too hard for most and needs extra padding. You can use a thin layer of foam to improve the situation. The angled beam helps with the easy return from the end of the stroke, but it may be a little low for some people. However, if you're over 5' 10" you'll find it difficult to use as you won't be able to complete the full stroke due to how short the rail is built. This machine is good to use if you're going to be using other forms of exercise to get into shape. We feel this product by itself isn't going to help you achieve your fitness goals. If you're looking for a rowing machine to get fit, lose weight and improve your cardiovascular health this machine isn't for you. An adequate seat is something that even a budget model should be capable of delivering.