Xspec Pro Stationary Upright Exercise Bike Indoor Cycling Bicycle Black Red
Sixth Place 2017
Exercise Bike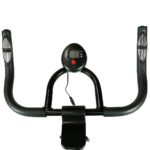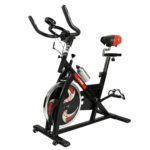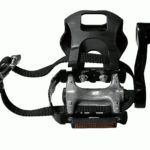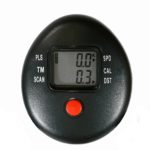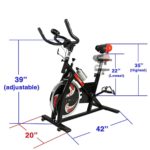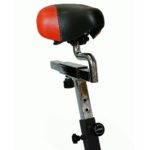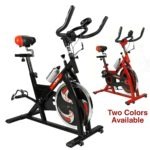 PROS:
Decent Quality
Easy to Move
Very quiet pedaling
Light weight
Solid and Sturdy
Easy to Assemble
CONS:
No back light
Distance and speed measures on in KM
Screech noise when on machine
Synopsis:
Coming in at Sixth place is the Xspec Pro stationary Upright, one of the benefits of this product is that it is not heavy and easy to move around. The frame is very sturdy and it comes with wheels. All you have to do is tilt forward and pull. However, the seat on this machine is very uncomfortable. We recommend purchasing a more comfortable seat. The price vs quality varies, which is why we placed in 6th. Priced on the low end this product can be very beneficial to those training for marathons, but not a great pick for people with major health issues(back, legs, etc).