Second Place 2019
Acupressure Mat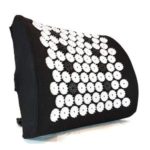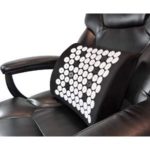 PROS:
6210 acupressure points
Magnet therapy
Neck acupressure pillow with 1782 points.
Lifetime guarantee
CONS:
Acupressure spikes are made of plastic that sometimes fell off or dug into skin.
Synopsis:
No. 2 on our list today is acupressure mat by ZenGuru. The product consist of spikes that are made out of plastic and will feel painful if you are new to acupressure. Sometimes they even fell off, but no worry as the product comes with a lifetime warranty of 5 years and can be replaced in case spike fell off. The mat has 6210 pressure point and along with the packaging come an acupressure cushion which has 1782 points. You can get all of this in just $ 38.90.