Phoenix 98900 Power Rower Machine
Ninth Place 2017
Rowing Machine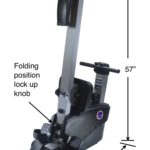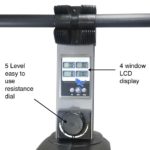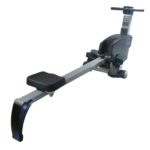 PROS:
High Quality
Safe Product to use
Compact design
Light Weight
Easy Storage
Adjustable resistance
Easy Assembly
CONS:
Some consumer reviews noticed deficiencies
Digital display small to read
Poor assembly instructions
Synopsis:
The Phoenix 98900 Power Rower, is a high-quality product. It has an easy to use resistance dial. The seat is molded with a polyurethane seat for long-term comfortability. It has a folded frame measured at 46 inches with small wheels for rolling away for easy storage. We have found many issues with the product being damaged on delivery, parts arriving loose causing a bit of noise, much heavier and harder to use than most, poor assembly instructions. Its digital display is too small for to be easily read. All in all, at this price range, this machine is decently sturdy and can to the basic job of a magnetic rower. We would strongly recommend this product for consumers with good eye sight preferably younger in age.