Velocity Exercise Magnetic Rower Machine
Fifth Place 2017
Rowing Machine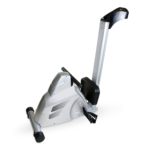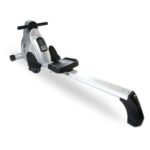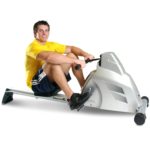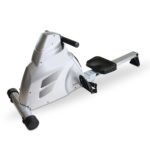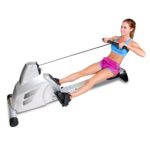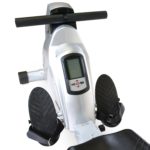 PROS:
High Quality
Safe Product to use
Strong resistance
low noise level
Easy storage an mobility
Comfortable
CONS:
 Data from rowing is different from industry standards
Monitor lacks PC functinality
Synopsis:
The Velocity Exercise Magnetic rower has a quality build, this machine is really good, but the rowing position seems to be a  little awkward, which a few consumers have mentioned. Some have expressed concerns about the pulley being mounted too high to the point your upper body is doing more work than your legs. We have used other rowing machines that offer a better balance due to the fact the pulley is mounted lower, in a more natural position. The interface is okay, but not great.It's still a good workout machine, especially for your back and shoulders. We wish it offered a better full body workout like rowing machines that you might find at a gym, especially for this price.